even dragons know:
Even Dragons know not to fuck with our precious sea mammals. Too bad that message never reached Japan. Shame on them. Photo by Max Ranchi…

Full Article: Sailing Anarchy – even dragons know, admin

murderers:
The Environment
It is beyond belief and utterly despicable that the god damn Japanese continue this barbaric ritual. I'm sure Dolt 45 will intervene any day now…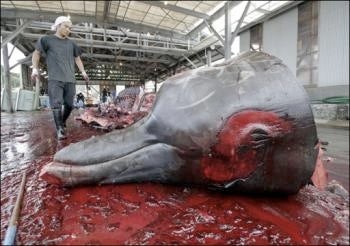 Sailing Anarchy – murderers, admin

Free Advert:
Click here
to list your Sailing Site or Social Media Account.