tippy tri yay: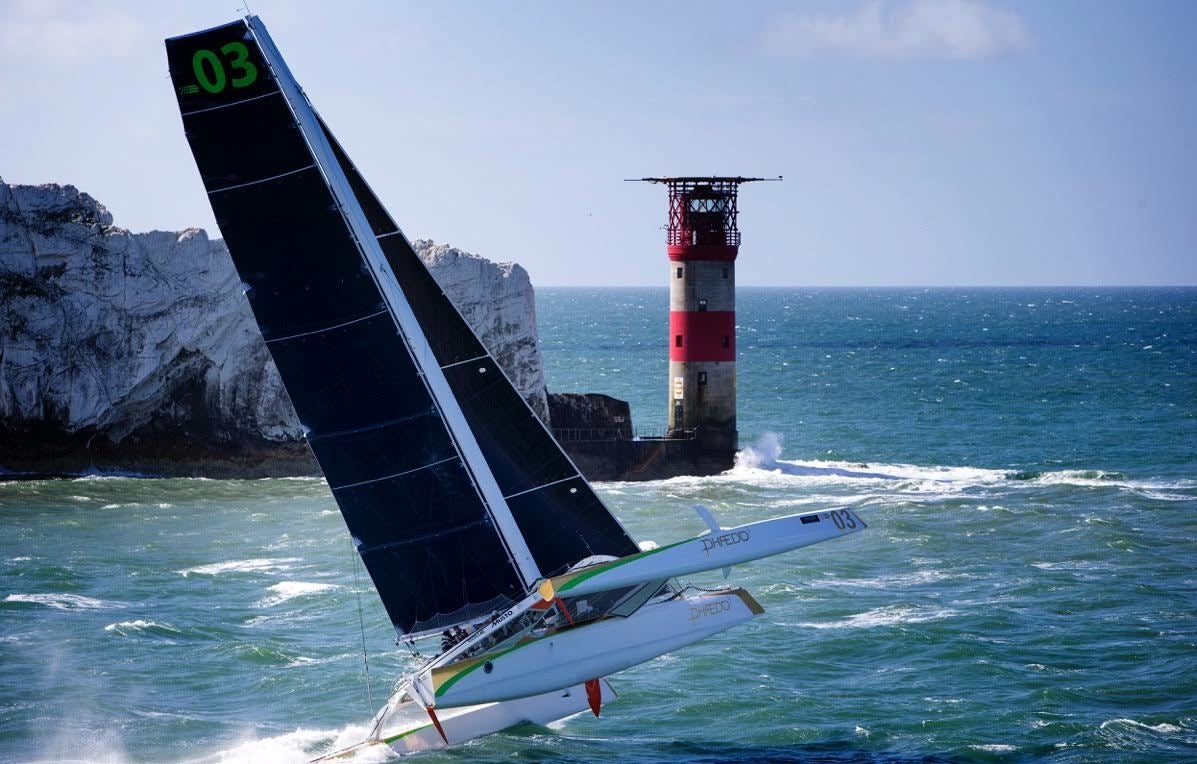 Lloyd Thornburg's  MOD70 trimaran, Phaedo 3, completed a lap of the Isle of Wight in a time of 2 hours 23 minutes, 23 seconds, almost 30 minutes inside the time set by Sir Ben Ainslie's AC45 catamaran in 2013.
Awesome shots here and here thanks to Rachel Fallon-Langdon.
&nbsp…

Full Article: Sailing AnarchySailing Anarchy – tippy tri yay, admin

new math:
How many countries will have two stopovers in the next Volvo Ocean Race? Simple question, simple answer ONE, China.
Many people (those that know) rightly say Hong Kong isn't seen as China by many (most) Chinese. Different currency, different taxation, many different laws, different language – they even drive on the opposite side of the road.
Mainland Chinese even need a special visa to visit so imagine the disappointment when Hong Kong was to be the only stopover in Asia.
Well disappointment no more. With the final route published/announced this week, just round the corner in Guangzhou there WILL be a full blown Mainland Chinese stopover, replete wit…

Full Article: Sailing AnarchySailing Anarchy – new math, admin